Blog
Recover Facebook Account Without Phone Number Best Method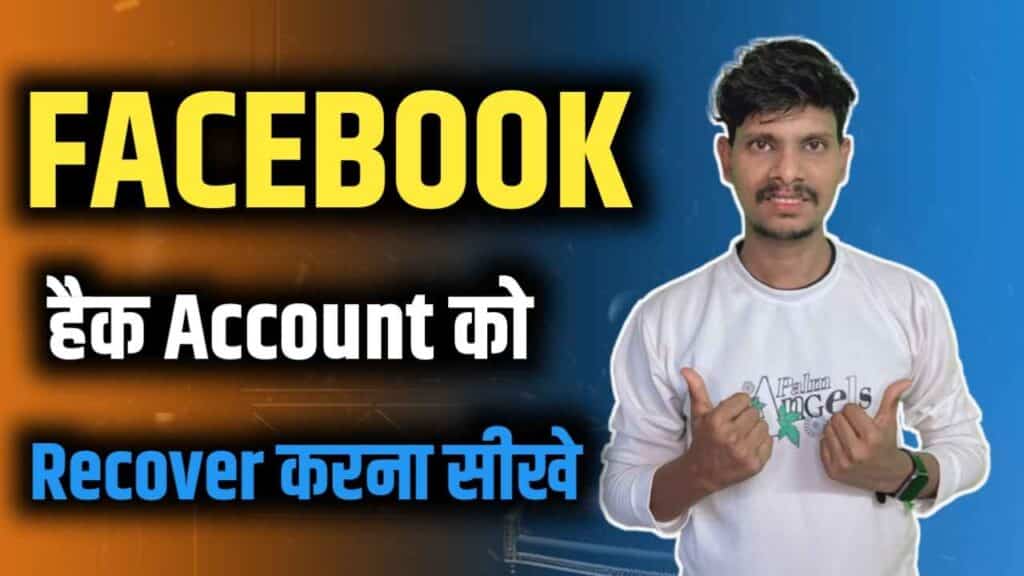 What is Facebook
Before start to learn how to Recover Facebook Account first know about Facebook is a social media platform and technology company founded by Mark Zuckerberg, Andrew McCallum, Eduardo Saverin, Chris Hughes, and Dustin Moskowitz. It was launched on February 4, 2004, initially as an exclusive platform for Harvard University students and later expanded to other Ivy League universities and eventually the general public.
The platform allows registered users to create a personal profile, connect with friends and family, and share text posts, photos, videos, links, and other content. Users can join groups, follow pages of interest and participate in different communities based on their hobbies, interests and affiliations.
Key features of Facebook include:
Profiles and Timelines: Users create profiles that display their personal information, posts, photos, and activities in a chronological timeline.
News Feed: The central page where users see updates and posts from their friends, the Pages they follow, and the groups they are part of.
Friend Requests and Connections: Users can send friend requests to connect with others and expand their network of connections.
Pages and Groups: Pages represent institutions, organizations, or public figures, while Groups allow users to create and join communities focused on specific topics or interests.
Messenger: A unified messaging app that allows users to send text messages, make voice or video calls, and share media with their contacts.
Events: Users can create and respond to event invitations, which can help coordinate gatherings and activities.
Marketplace: A platform for buying and selling goods within the local community.
Advertising and promotions: Businesses and individuals can create targeted advertisements to reach specific audiences based on demographics, interests, and behavior.
Facebook has become one of the largest social media platforms globally with billions of users. Over the years, the company has acquired other popular platforms and services such as Instagram and WhatsApp, further expanding its reach and influence in the digital sphere.
Table of Contents
How to recover Facebook account without phone number
To know How to Recover Facebook Account without phone number just follow the below steps.
Step 1 : Try to use same Mobile, Computer or same browser which you login before to recover your account
Step 2 : Click below link to redirect Facebook account recovery page.
Click on "My account is compromised" option.

Now enter your Registered email id or Phone Number then click on "find out" button.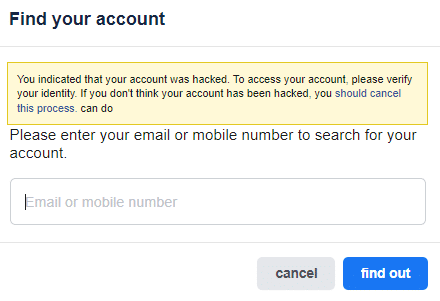 Enter any previous password or your current password of Facebook which you was using before hacked.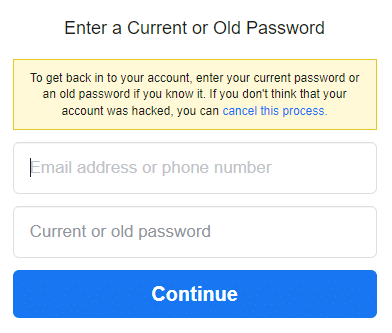 If all details are correct then you will see the option to enter new email address for Facebook verification. Just enter any email you want and after verification you will get your password at your new email.